English Level Assessments for Schlumberger Recruits
Formerly Kingsway English Centre, and now Worcester Training.
Formerly "Fonetest" and now Phonetest.
Times move on but the quality service from Rick & Sue Johns and the English Assessment Team for Schlumberger recruits is still going strong!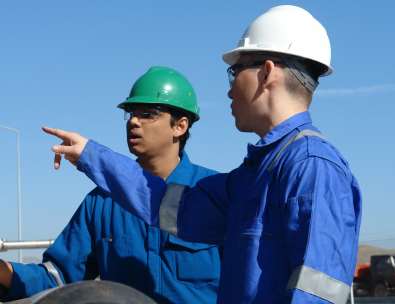 Looking for Fonetest English level assessments for Schlumberger recruits?
Kingsway English Centre, Worcester set up phone test English assessments for Schlumberger back in 2006 originally for the MEA region. Our service became fully online in 2008 under the English test brand "Fonetest" – our quirky spelling of phone test. Makes it stick in your mind if you are a Schlumberger recruiter trying to remember what the heck that site was!
English level assessments for oilfield recruits come of age
Rick and Sue Johns still run the original phone tests for Schlumberger recruits, though we have moved on over the years. We are now known as Worcester Training and the original Fonetest has rebranded as "Phonetest" – more conventional spelling for assessments of English speaking and listening skills by remote means.
You can find the new English assessment site for Schlumberger employees at https://www.phonetest.co.uk
English level assessments by phone, Skype, Zoom or Teams
With all the technology available these days the choice of medium to carry out English level assessment of Schlumberger oilfield recruits is yours. Sometimes the good old telephone is just great, though we are also able to carry out English assessments by Skype, Zoom and Microsoft Teams.
All your English level assessment reports are on our platform
Yes you can book and pick up your recruits' English level reports wherever you are in the world, 24 hours a day, 7 days a week. This means wherever you are in Schlumberger recruiting around the world you can get hold of the important information you need to make decisions on whether to hire people or not.
You can find the new English assessment site for Schlumberger employees at https://www.phonetest.co.uk
Contact us for more information
If you would like to discuss your particular need for assessing the English level of recruits for Schlumberger oilfield services please CLICK HERE to get in touch, or you can call us direct on +44 1905 619877. We look forward to hearing from you.